Frequently Asked Questions
How do I contact Toyota Financial Services?
By phone at  800-874-8822 from 8 am - 8 pm Monday through Friday. For Toyota Customer Experience Center Phone: 800 331-4331, 800-433-4999.
Where can I locate information on extended warranties ?
Phone: 855-562-7865 and ask for one of our fully trained Finance Managers
Can all Toyota's be Certified?
 No. A Toyota Certified Used Vehicle (TCUV) must be a current model year Toyota, up to and including six year old models, and have 85,000 miles or less on the odometer. Each Toyota dealer is required to order a full CARFAX Vehicle History Report with results showing NO ineligible requirements. Then, each vehicle must meet or exceed all 160-point of our Quality Assurance Inspection. These strict standards ensure that only the best of the best vehicles receive the Toyota Certified Seal of Approval.
Is the Toyota Certified Used Vehicle Extended Warranty Transferable?
Yes, as an added resale value all components of the Toyota Certified Used Vehicle Warranty(Comprehensive Warranty, Limited Power train Warranty and Roadside Assistance) are automatically transferable to subsequent owner at no charge.
What is a Vehicle History Report?
A Vehicle History Report (VHR) contains information that can impact a consumer's purchase decision by disclosing potential risks that could result in costly repairs such as; major structural damage, previously declared a total loss or any title or odometer discrepancies. At Toyota we save you time by requiring our dealers to run a CARFAX Vehicle History Report (As of December 1, 2005, CARFAX is the sole supplier of Vehicle History Reports for the Toyota Certified Used Vehicle program) for each vehicle before it can be certified. BY disqualifying any vehicle that includes ineligible requirements, the integrity of the Toyota Certified process is protected and you receive the peace of mind that comes with owning a Toyota Certified Used Vehicle.
What does the Toyota logo represent?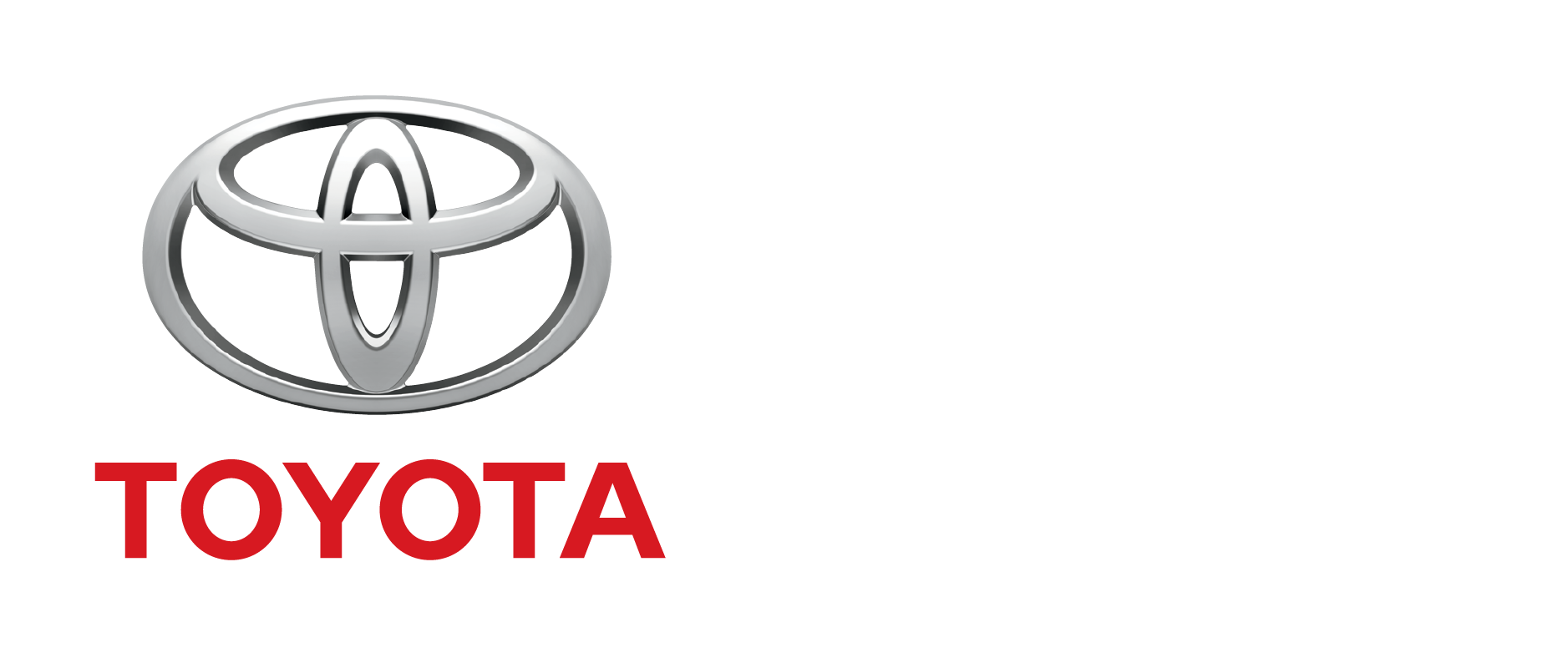 In 1990, Toyota debuted the three overlapping logo on American vehicles. The Toyota Elipses symbolize the unification of the hearts of our customers and the heart of Toyota Elipses. The background space represents Toyota's technological advancement and boundless opportunities ahead.
What is the Dealership's administrative fee (doc fee) and why is it there?
Toyota of Lancaster administrative fee, $80.00, addresses service coasts sustained by our dealership that are different than those paid to those paid to manufacturer to obtain the vehicles. The administrative fee is related to costs associated with compliance for Federal and California laws that  grant safety, consumer protection, anti-theft measures, vehicle history checks, notifications, certifications and other official filings.
What kind of interest rate will your dealership offer me?
Many new Toyota vehicles offer special financing incentives to qualified buyers, In most cases, those who qualify and wish to finance opt for Toyota special programs. Should the vehicle you decide to purchase not include any such finance program, we use many competing lenders who are eager to earn your business with very aggressive rate, If you wish to get an idea of what type of rate you might qualify for please highlight over finance at the top of this page and choose
 CREDIT APPLICATION.
Is the FJ Cruiser being discontinued?
Yes the FJ Cruiser is being discontinued. 2014 will be the last model year produced.
How do I obtain a current model year brochure for a Toyota vehicle?
eBrochures can be downloaded in PDF format at http://www.toyota.com/download-brochure.html    If you would prefer a printed version, requests for brochures can be made directly by calling (800-468-6968).
| | |
| --- | --- |
|  Model |  Meaning |
|  4Runner |  Combines 4-wheel drive and off-road runner |
|  Avalon |  Portrays images of comfort spaciousness and sophistication |
|  Camry |  Japanese for "crown" |
|  Celica |  Spanish for "heavenly" or "celestial" |
|  Corolla |  The outer envelope or crowning portion of a flower |
|  Echo |  Reflects wide-open spaces and a youthful voice |
|  FJ Cruiser |  The FJ Cruiser name comes from the FJ 40-series Land Cruiser first introduced in 1961 |
|  Highlander |  Named after an inhabitant of the Scottish Highlands; conveys power, energy, and ruggedness |
|  Land Cruiser |  The name implies the ability to go anywhere |
|  MR2 |  Mid-engine, Rear-wheel drive, 2 seater |
|  Matrix |  A rectangular arrangement of rows and columns -- fitting the cross-functional nature, the versatility, and the interior functionality of the vehicle |
|  Prius |  Derived from the Latin prefix meaning "to go before" |
|  RAV4 |  Recreational Active Vehicle with 4WD |
|  RAV4 EV |  Recreational Active Vehicle with 4WD Electric Vehicle |
|  Sequoia |  Named after the great Sequoia tree to convey strength, longevity, and beauty |
|  Sienna |  Derived from the Italian city of Siena |
|  Solara |  Name portraying the radiance of the sun |
|  Supra |  Derived from the Latin prefix meaning "to surpass" or "go beyond" |
|  Tacoma |  From the Salish Indian word for the mountain that provided water to their tribe (later changed to Mount Rainier). The name suggests images of strength and power |
|  Tundra |  Term that conveys strength and ruggedness |
|  Venza |  Venza is a combination of the words "venture" and "Monza," a city in Northern Italy with a race course named Autodromo Nazionare Monza. |
|  Yaris |  Yaris stems from a goddess in Greek mythology, named Charis, who was a symbol of beauty and elegance. We used the German expression of agreement, "ya", because we think this new name best symbolizes the car's broad appeal in styling and is representative of Toyota's next generation of global cars |